Total COVID-19 cases in Mongolia remain 311, no infection in community
Society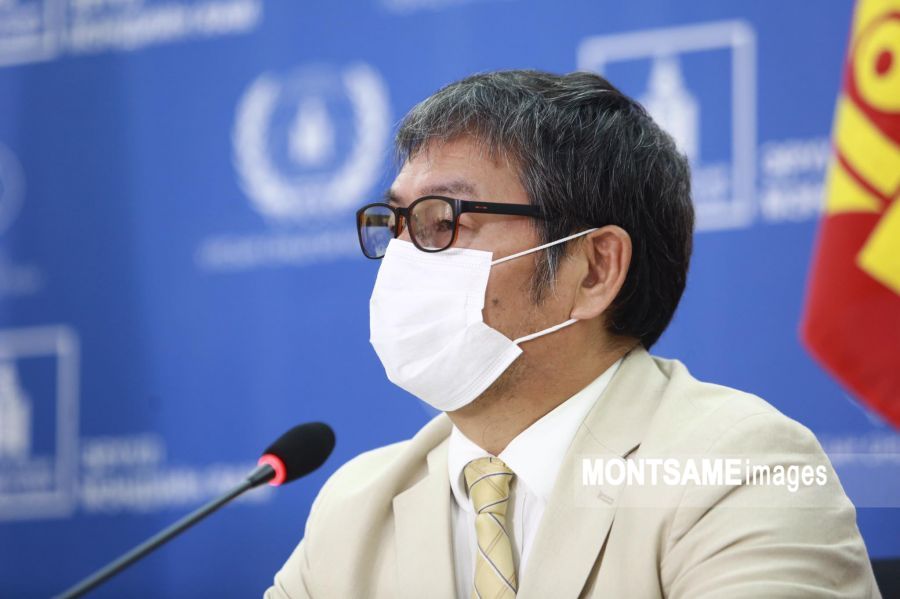 Ulaanbaatar /MONTSAME/. At today's daily press briefing on the COVID-19 situation in Mongolia, D.Nyamkhuu, Director of the National Center for Communicable Diseases (NCCD) gave the latest update on the coronavirus cases.

In the past 24 hours, a total of 1,408 people, including people who arrived on charter flights and across border ports with China and Russia in an organized manner, were tested for the virus and none were tested positive. As a result, total confirmed cases in the country remain 311, and 97 percent or 302 of them have been recovered as of today. Right now, 9 patients are staying under treatment at the NCCD in Ulaanbaatar.
On September 17, yesterday, a woman, who was staying under 21-day compulsory isolation after arriving from Nur-Sultan, Kazakhstan on a charter flight, gave birth to a son while under isolation.
As the border of Mongolia remain closed within the heightened state of readiness to prevent from the spread of COVID-19, the government has been arranging charter flights to foreign countries since March 2020 to bring back it nationals. The latest flight from Hong Kong, China landed in Ulaanbaatar on September 17 and brought transit 226 Mongolian passengers from overseas countries. All passengers will stay under mandatory isolation for 21-days.
Following are future charter repatriation flights operated by MIAT Mongolian Airlines on the plan.
· September 18 - Istanbul-Ulaanbaatar
· September 21 - Seoul-Ulaanbaatar
· September 23 - Frankfurt-Ulaanbaatar
· September 24 - Seoul-Ulaanbaatar
· September 25 - Sydney-Ulaanbaatar
· September 28 - Seattle-Ulaanbaatar