UNFPA: Gender-based, domestic violence clients rise by 87 percent amid COVID-19
Society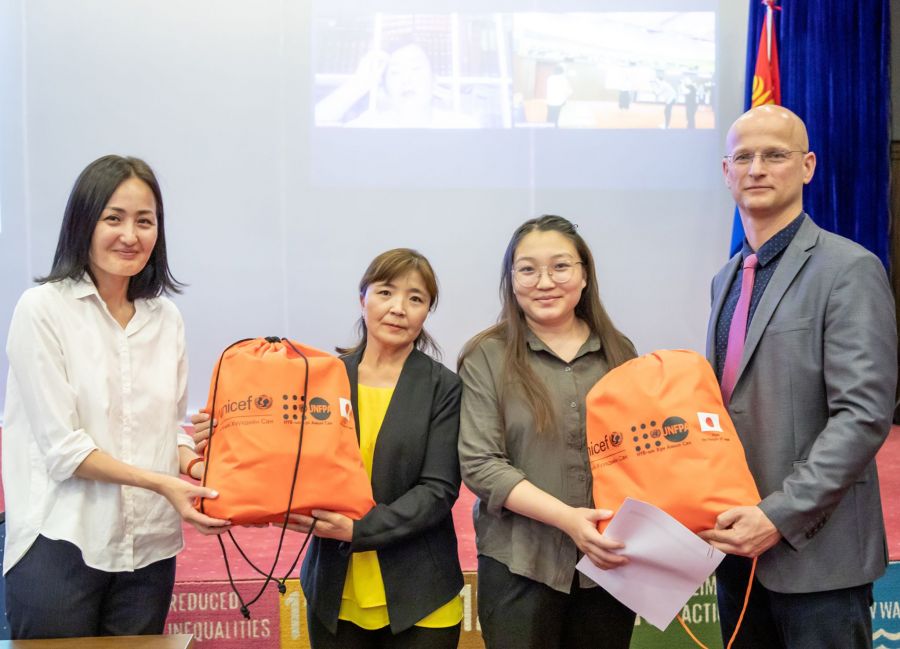 Ulaanbaatar /MONTSAME/. The handover ceremony of dignity kits and COVID-19 guidelines to One Stop Service Centers and shelters in Ulaanbaatar was held last Thursday, July 16. The United Nations Population Fund (UNFPA) and the United Nations Children's Fund (UNICEF) have been working together with financial support from the Government of Japan to protect maternal and child health, as well as to prevent and respond to violence against women and children during the time of COVID-19 global pandemic.


A total of 6 One Stop Service Centers (OSSCs) and 2 shelters in Ulaanbaatar are now able to better respond to violence against women and children during this pandemic with the provision of dignity kits, which contain basic hygiene and sanitation items, and two sets of COVID-19 guidelines. Dignity Kits and COVID-19 guidelines are also being distributed to OSSCs and shelters in 19 provinces.
As the world continues to grapple with the pandemic, we have been witnessing severe consequences of this global crisis including not only economic but also social and cultural impacts. Like other countries around the world, Mongolia has been experiencing sharp increase in violence against women and children since the pandemic hit. In particular, in the first quarter of 2020, OSSCs and shelters supported by UNFPA collectively reported an 87% increase in the number of clients compared to the same period in 2019.

"We know from the evidences, including from the National Police Agency's data that the COVID-19 pandemic has had substantial and concerning impacts on violence against women and children in the country," said Kaori Ishikawa, UNFPA Mongolia's Head of Office who participated in the ceremony virtually. "Using this information, UNFPA and UNICEF – with the financial support from the People of Japan – were able to plan interventions that hopefully address the challenges that women and children in Mongolia have been facing at this time."
"Although we want to be positive, we have to expect that the situation might get worse. Economic impacts of the pandemic are getting worse and might continue into 2021 even beyond that. We all have to be prepared for this – this is not a sprint, but a marathon. UNICEF and UNFPA are with you to support you," said Alex Heikens, UNICEF Representative in Mongolia, during the ceremony. Also, he expressed his deep appreciation to the staff of the OSSCs and Shelters and other stakeholders for the hard work to protect women and children from violence during these difficult times.

The agreement between two UN agencies to protect women and children during the times of pandemic was signed on 1 April 2020 and activities will run until September 2020.
Source: UNFPA and UNICEF