Main celebratory events for 2020 Naadam Festival conclude
Art & Culture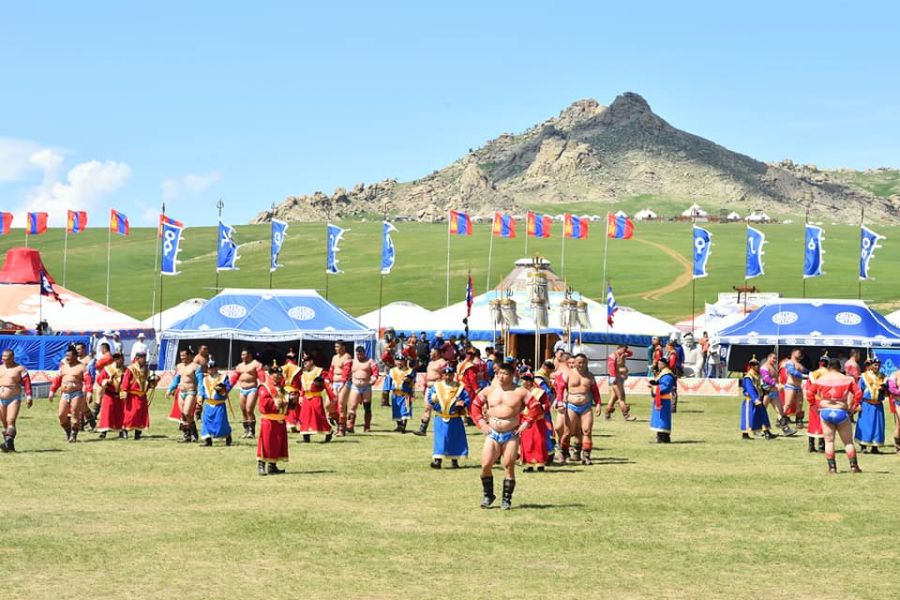 Ulaanbaatar /MONTSAME/. Mongolians have been celebrating the annual National Naadam Festival on the occasion of the 2229th anniversary of Foundation of the first Mongolian Statehood, 814th anniversary of the Great Mongol Empire and 99th anniversary of People's Revolution of Mongolia between July 11 and 15 with main sports events of horse racing, archery, wrestling and knuckle-bone shooting as well as concerts, fireworks and other traditional ceremonies. Full program for 2020 Naadam Festival is available here.
In accordance with the law on Public Holidays, days from July 11 to 15 are being marked as official public holidays.
Due to concerns over COVID-19 pandemic, the official celebratory events of Naadam were organized at the XIII Century Complex, located more than 100 kilometers away from capital Ulaanbaatar city in Tuv aimag to avoid mass gathering of people, instead of its traditional location of Central Stadium in center of the city. All tournaments and concerts have been broadcast on TV and social media channels for the public to enjoy while staying at home. All 330 soums and 21 aimags nationwide also hosted their own local Naadam on these days.
President of Mongolia Kh.Battulga today, July 12, issued a decree to award state titles to best archers who qualified for the titles by their wins in the national tournament of archery, on of the main three sporting events of Naadam Festival. In the archery tournament wrapped up today, archer D.Demberelsaikhan from Zavkhan aimag won the first place after hitting 38 targets out of 40 in the men's category and gained Dayan Mergen state title. In the women's category, archer and sports master L.Odsaikhan from Sukhbaatar aimag won the tournament by shooting 36 targets out of 49 and gained Mergen of Mongolia state title.
Racing event for colt race was held with 49 coltson July 12 as scheduled and a horse trained by trainer T.Bayarsaikhan from Orkhon aimag winning the tournament.

The same day, wrestlers who are promoted to next level of state wrestling titles received the certificates of titles from the President. The official celebration concluded with the Nine White Banners being brought from the XIII Century Complex back to the ceremonial hall of State House.