Mongolia-India Friendship Garden established
Environment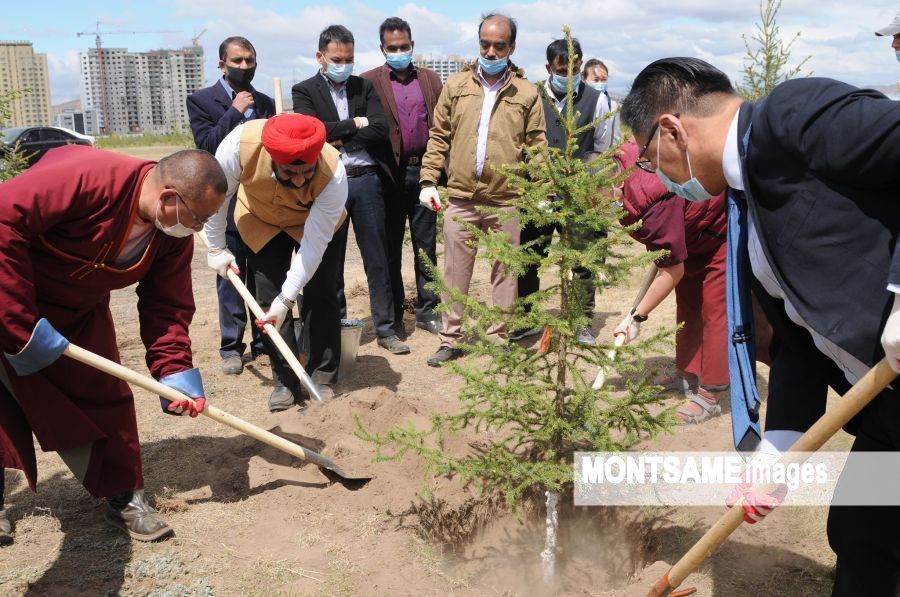 Ulaanbaatar /MONTSAME/ On the occasion of the 65th diplomatic relations between Mongolia and the Republic of India, the Embassy of India in Mongolia opened "Mongolia-India Friendship Garden" at the National Garden Park, Ulaanbaatar city on June 12, planting 65 trees.
The Embassy planted 150 trees for the 150th birth anniversary of Mahatma Gandhi and another 550 trees for the 550th birth anniversary of Guru Nanak, the founder of Sikhism last year. During the event, Ambassador of India to Mongolia M.P.Singh proposed to plant trees during celebratory festivities and anniversaries in the future.
The Ambassador said "As a result, we can make our contribution against environmental and climate changes. Moreover, we aim to support image and green development policy of Mongolia. I wish this event to be a habit in the future. And I wish trees planted by us could represent hundreds of years of relations of the two countries and future partnership and cooperation."
Representatives of Gandantegchinlen Monastery, Dashchoilin Monastery, Bakula Renbuchi Betub Monastery and Indians living in Mongolia participated in planting trees.