British Embassy and Environment and Tourism Ministry celebrating World Biodiversity Day
Environment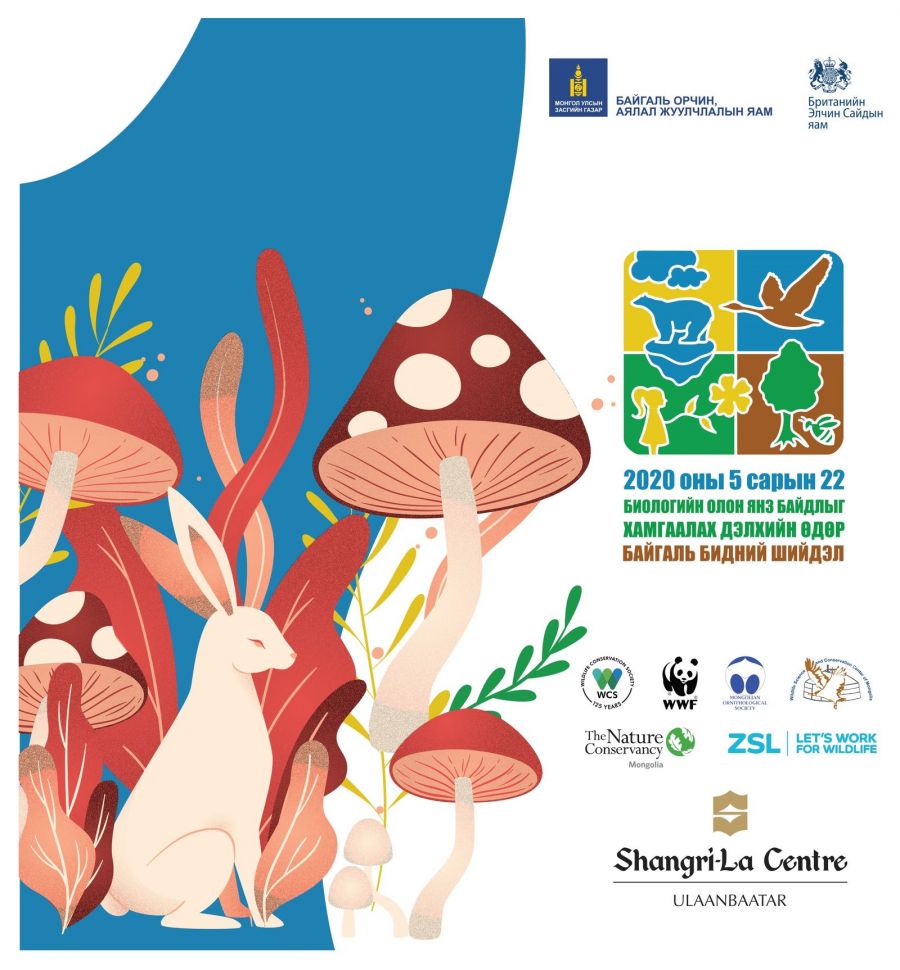 Ulaanbaatar /MONTSAME/ Each year 22 of May is' World Biodiversity Day'' and this year's theme is ''Solutions in Nature''.
The British government undertakes work on protecting biodiversity, tackling illegal wildlife trade and climate change. The British Embassy Ulaanbaatar and the Ministry of Environment and Tourism will showcase a virtual stands at Shangri-La mall to raise awareness and give information to the public on biodiversity. The contents will be on Mongolian biodiversity, wildlife and how to protect them.
The British Ambassador, Philip Malone highlighted that ''Protecting biodiversity in all its forms is critical for sustainable development. Despite our many technological advances, we are completely dependent on a healthy and vibrant ecosystems for our health, water, food, medicines, shelter and energy, just to name a few. The global coronavirus pandemic illustrates very clearly these dependencies and the importance of strengthening resilience in our communities and nations, to better protect the natural world around us. This, in turn, will enable us to better protect humanity. This year's biodiversity theme emphasizes the sense of hope and solidarity and the importance of working together to build a future in harmony with nature''.
The contents of the virtual stand are provided by Zoological Society of London, Wildlife Science and Conservation Society, Mongolian Ornithological Society, The Nature Conservancy Mongolia and Wildlife Conservation Society.
Source: British Embassy Ulaanbaatar