UN project to improve social protection for herders launched in Zavkhan aimag
Society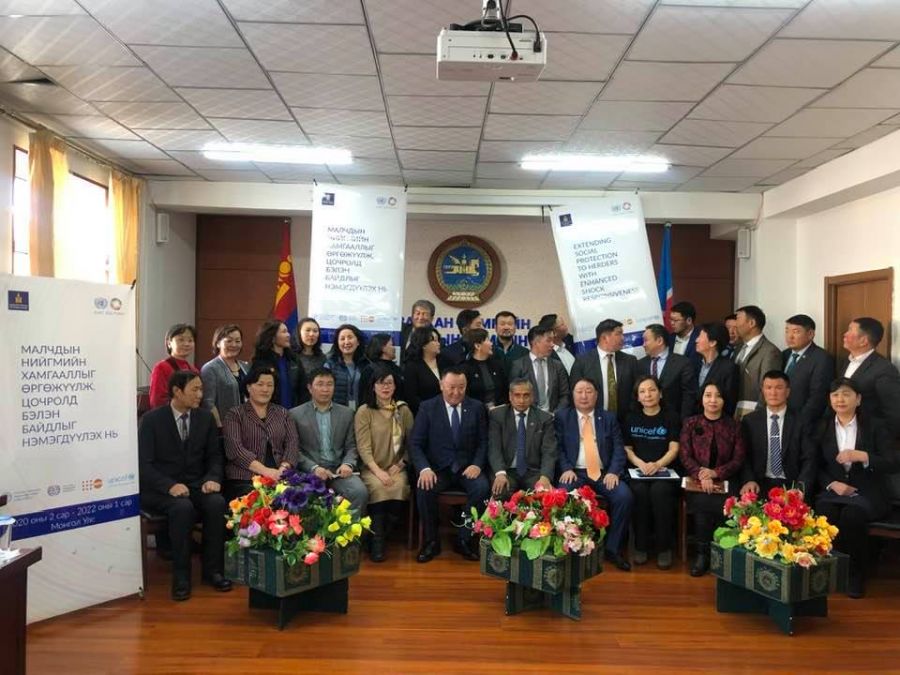 Ulaanbaatar /MONTSAME/. Zavkhan aimag's Governor D.Batsaikhan and United Nations Resident Coordinator Tapan Mishra has launched the United nations joint program "Extending social protection to herders with enhanced shock responsiveness".

"The MNT 5.4 billion program will be implemented for 2 years, seeking to increase social insurance of herders from current 15% to 20%; health insurance coverage from 40% to 50% and herders' income opportunities to reduce their vulnerability to poverty and climate change," said Mr. Tapan Mishra.
The 4 United Nations agencies are to work hand in hand to implement this first Sustainable Development Goals (SDG) Funding Program.
The international Labor Organization in Mongolia will aid herders in exploring business opportunities and innovative approaches and self-organizing into cooperatives.
The United Nations Food and Agriculture Organization (UNFAO) Mongolia will support increasing herders' technical and financial capacities, social networking and setting community contingency funds to improve resilience of herder livelihoods. The UNFAO is also providing over MNT 48 million in delivering hay and fodder to affected herders in 16 soums.
The United Nations Population Fund Mongolia will deliver trainings to young herder women and men to enhance their life, entrepreneurial and leadership skills and issue seed funding for start-ups.
UNICEF Mongolia will enhance herders' social protection. Currently, the UNICEF is delivering MNT 60 thousand per child in cash assistance to 7300 children from 0-5 of age in 23 soums in this most affected by "white dzud" aimag.
The UNFPA Mongolia Head of Office, Kaori Ishikawa, said: "The United Nations agencies will work with all other national and international stakeholders making sure that efforts aren't duplicated".
The Governor D.Batsaikhan expresses his full trust in successful, timely and efficient implementation in Zavkhan aimag to benefit herders throughout Mongolia via replication of good practice.
UN Mongolia