Speaker meets Hirofumi Nakasone
Society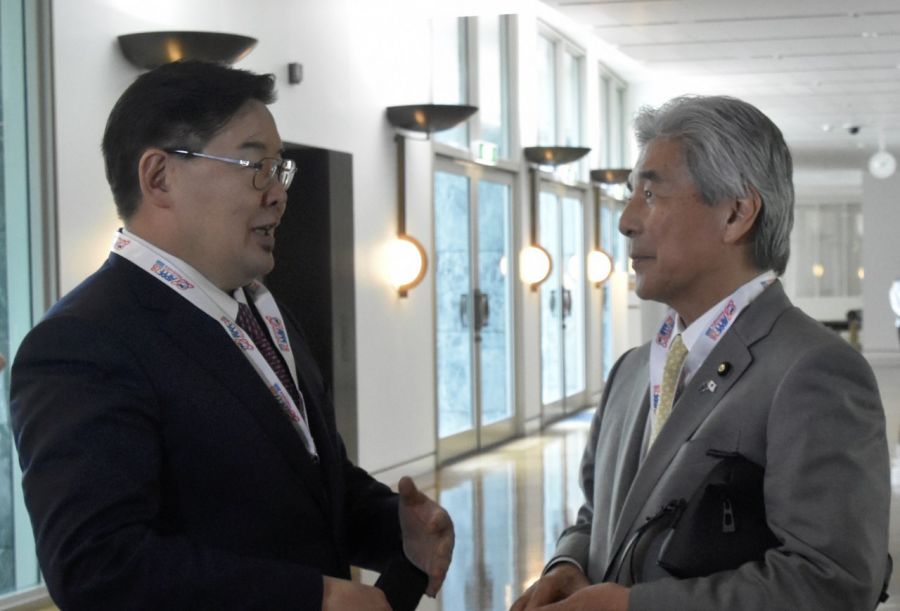 Ulaanbaatar /MONSTAME/ During his attendance at the 28th Annual meeting of the Asia Pacific Parliamentary Forum (APPF-28) in Australia, Speaker of the State Great Khural G.Zandanshatar met with Hirofumi Nakasone, head of the Japanese delegation to the APPF-28. Former Japanese Prime Minister Yasuhiro Nakasone's son Mr. Hirofumi Nakasone served as both Minister for Foreign Affairs and Minister of Education of Japan.
Speaker G.Zandanshatar said to Mr. Hirofumi Nakasone, "Your father is the initiator of the Asia Pacific Parliamentary Forum. APPF that has a history of 30 years has been playing an important role in directing attention of regional parliaments to challenging global issues and coping with those issues through policy-making, and unifying our aspirations and efforts. For this, I would like to express my deepest gratitude and respect"
He also said the Mongolian parliament will be putting emphasis on deepening Mongolia-Japan parliamentary cooperation further and wished all the best to Mr. Hirofumi Nakasone.
Mr. Hirofumi Nakasone thanked the speaker and said he would be happy to make contributions to the cooperation between the legislatures of the two countries.