Altai Nomads Festival to take place for the second year
Art & Culture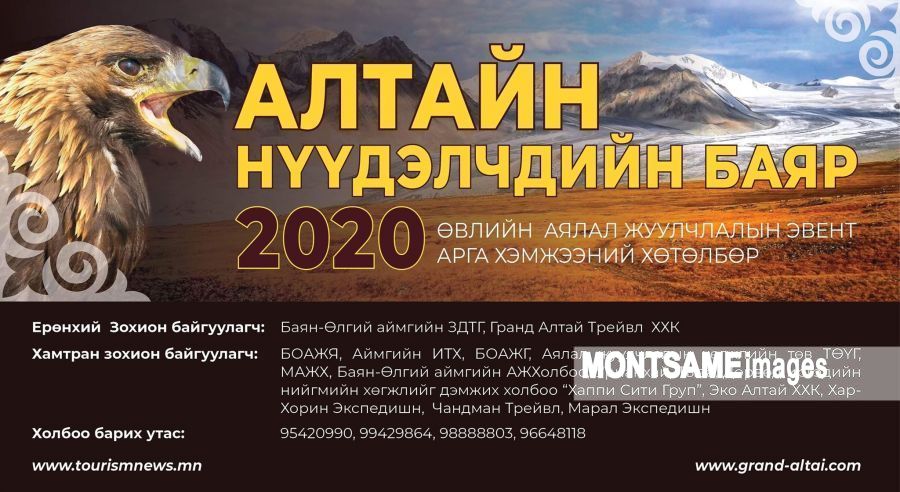 Bayan-Ulgii /MONTSAME/ On February 22-24, the Altai Nomads Festival-2020 winter tourism event will be organized at a site called Khoilogtiin Enger around Bukhun Mountain in Ulgii city of Bayan-Ulgii aimag. According to the resolution No. 26 of the local council of Bayan-Ulgii aimag, the event takes place every year on the third weekend of February.
Altai Nomads Festival aims to conserve and promote the cultural heritages of Kazakh, Uriankhai, Tuvan, and Dorbet people, extend the duration of tourist season, sustainably develop winter tourism, and ensure stable income for citizens and companies. This year, the festival will be co-organized by the aimag's governor's office, Grand Altai Travel company, Ministry of Environment and Tourism, as well as the local department for environment and tourism development center.
The event program features a parade demonstrating the nomadic culture, contest for the couple best dressed in national costumes, fair of handmade items and dairy products, display of the Altai nomads' tea culture, dairy product making event, and various interesting games and contests.