Additional financing agreement for Clean Air Project signed
Economy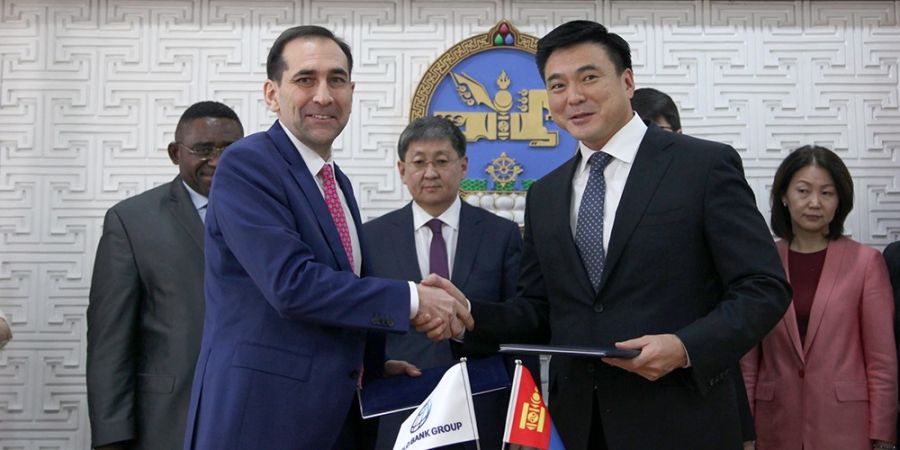 Ulaanbaatar /MONTSAME/ On December 13, Minister of Finance Ch.Khurelbaatar, Governor of the Capital City S.Amarsaikhan and the World Bank's Country Manager for Mongolia Andrei Mikhnev signed an agreement on additional financing for Ulaanbaatar-Clean Air project.
The Governor's Office of the Capital City has been implementing the project since 2012 with funding of soft loan worth USD15 million from the World Bank.
The project targets to enable residents in ger areas to access heating appliances producing less particulate matter emissions and to further develop medium-term particulate matter abatement measures in Ulaanbaatar in coordination with development partners.
"With the additional financing of soft loan worth USD12 million, city-owned heating boilers will be removed and storage heaters will be distributed up to 5000 households. As a result, it is expected to make contribution in improving air quality of the capital city", said the Governor.
In addition, 'Insulation Campaign' will be conducted further with expectation of decreased subsidy on energy consumption, increased public knowledge on techniques to warm up their homes, reduction of fuel use up to 50 percent and saving on family budget.
Moreover, Ulaanbaatar-Clean Air project will be implemented in coordination with Infrastructure Center in ger areas and provide possibility to some 200 households to live in comfortable houses.