Academician T.Gan-Erdene receives 'Friendship Award' of PRC
Society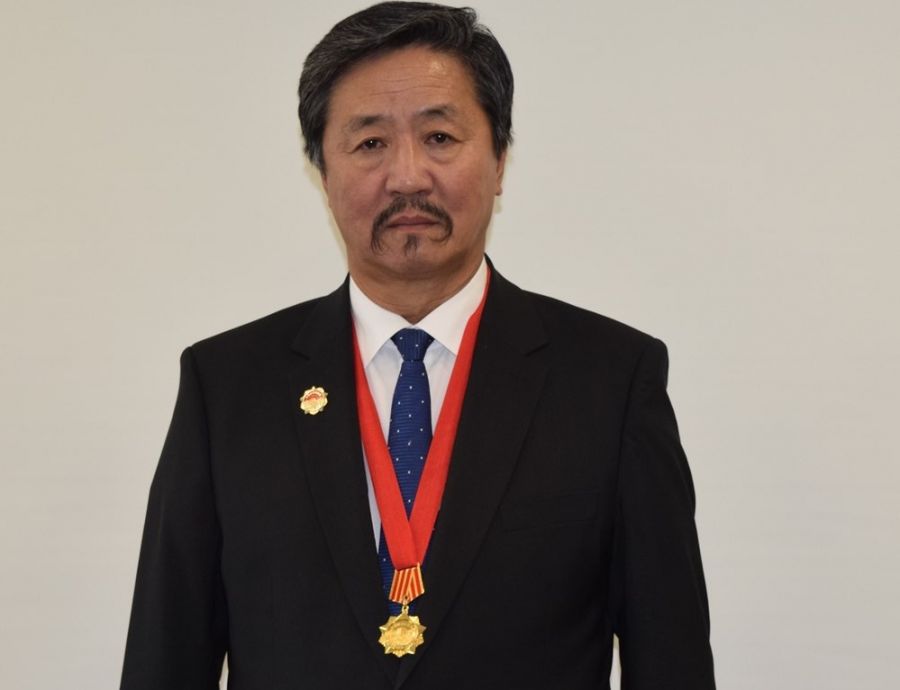 Ulaanbaatar /MONTSAME/. Scholar of the Institute of Chemistry and Chemical Technology at the Mongolian Academy of Sciences, academician T.Gan-Erdene has been selected as one of the foreign experts to be awarded the 'Friendship Award' of the People's Republic of China for 2019.

The award is the highest award presented by the PRC to foreign experts, who made great contributions to the development of the country's economy, society, and science as well as foreign relations. Having been established in the 1950s, the awards were initially presented to experts of Eastern European countries and the USSR. After the country's reform, the award was reintroduced in 1991, with the State Administration of Foreign Experts Affairs under the State Council of China selecting the winners.
This year, the prestigious award was presented to 100 foreign experts from 31 countries on the occasion of the 70th anniversary of the PRC. Academician T.Gan-Erdene is the first Mongolian to receive the award.