Senior Officials of Subregional Program for Environmental Cooperation convening
Environment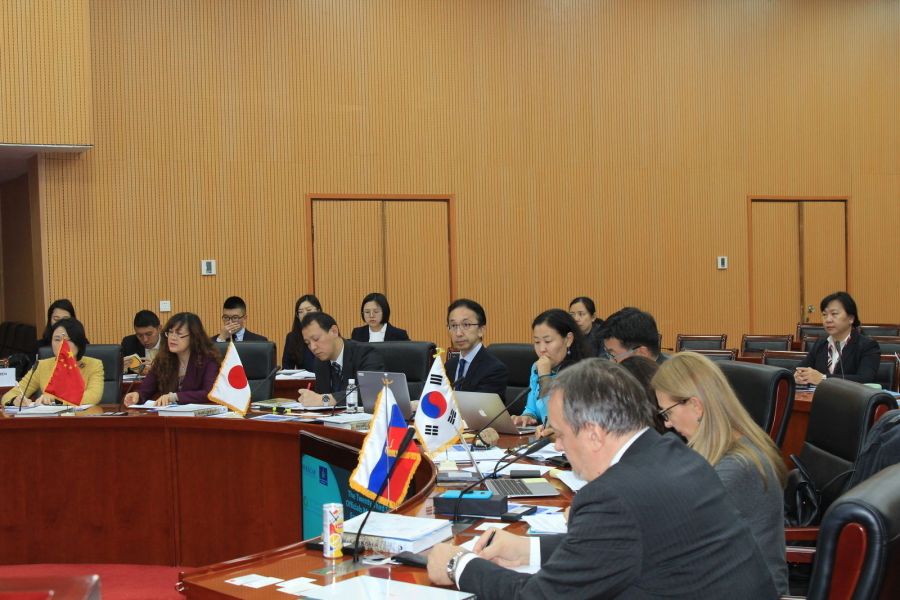 Ulaanbaatar /MONTSAME/ The Twenty-Third Senior Officials Meeting of the North-East Asian Subregional Program for Environmental Cooperation (NEASPEC) is being hosted by the Ministry of Environment and Tourism in Ulaanbaatar city on October 9-10.
The NEASPEC has being implemented since 1993 as an intergovernmental cooperation mechanism in environment sector and Mongolia is hosting the meeting for the 4th time.
The senior officials are discussing issues including transboundary air pollution, desertification, yellow dust storm, nature conservation, wildlife conservation, protection of marine protected areas and development of green economy.
Some 20 delegates from countries such as Japan, China, the Republic of Korea and Russia, representatives of four international organizations that collaborate at subregional level and over 30 delegates of the Mongolian Government are participating in the meeting.