Mongolian wrestlers grab 23 medals from Baikal Open
Sports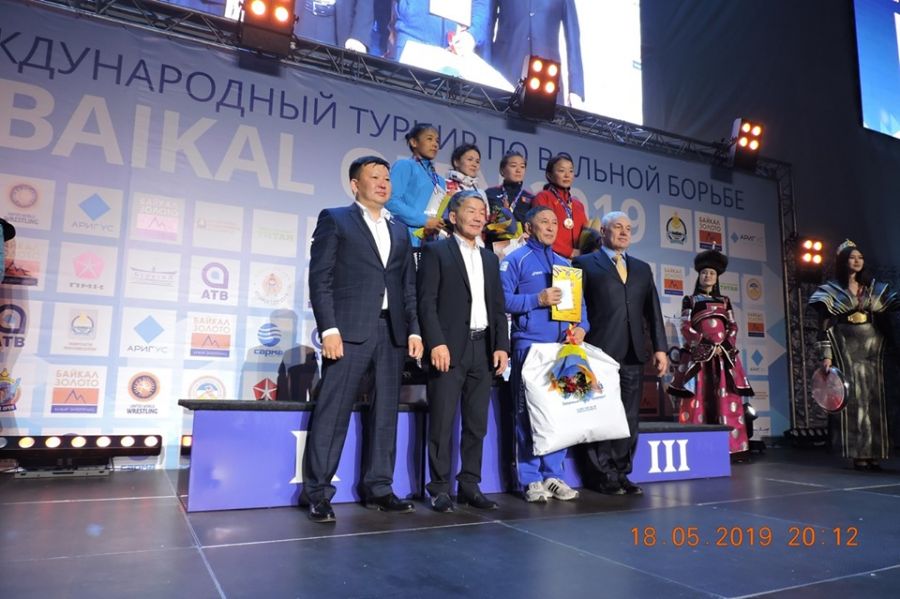 Ulaanbaatar /MONTSAME/. From the Baikal Open IT Prix that took place in Ulan-Ude, Russia on May 17-19, the team of Mongolian athletes won 5 gold, 7 silver and 11 bronze medals.

257 athletes from 13 countries including Russia, Mongolia, Dominican Republic, South Korea, Hungary, Kazakhstan and Tajikistan tested their strengths in the tournament.

The gold medalists were Ts.Namuuntsetseg in 50 kg, E.Sumiya in 53 kg, U.Purevsuren in 62 kg, State Honored Athlete O.Nasanburmaa in 68 kg and State Honored Athlete O.Burmaa in 76 kg from the women's team.
T.Tuvshintulga in 61 kg, G.Gankhuyag in 86 kg, D.Khudertulga in 125 kg of the men's team, and N.Anudari in 50 kg, U.Khongorzul in 57 kg, Kh.Bolortuya in 68 kg and G.Ariunjargal in 76 kg of the women's team won silver medals.
As for bronze medalists, the athletes included B.Nyamdorj in 65 kg, B.Byambadorj in 74 kg, M.Tsogtgerel in 92 kg, IM M.Lkhagvagerel in 125 kg from the men's team, and B.Chimbee in 50 kg, A.Battsetseg and P.Shinekhuu in 57 kg, B.Shoovdor and D.Tumenkhuslen in 62 kg, E.Tsevegmid in 68 kg and G.Urtnasan in 76 kg from the women's team.