National athletes successfully completed third stage of Dakar Rally
Sports
Ulaanbaatar /MONSTAME/ Mongolian athletes U.Byambadelger and U.Byambatsogt participating in the car class of 2019 Dakar Rally have successfully finished the race in the third stage.

On the third day, they covered a total 798 km, finishing 331 km race in 7 hours and 18 minutes and were ranked 58th in the overall ranking. Dakar legend Stephane Peterhansel took his first won in the third stage.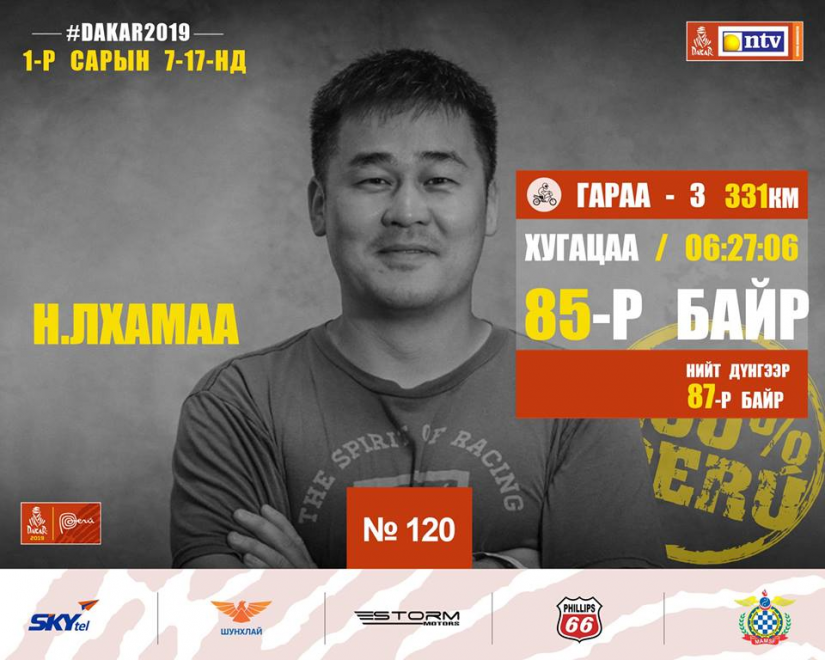 Mongolian athlete N.Lkhamaa competing in the motorbike class covered a total of 798 km on the third day. Despite the injuries, he finished the race in 6 hours and 27 minutes, covering 331 km, and was ranked 85th.
The third stage of rally was held in harsh weather conditions.