International Women's Association of Mongolia marks 25th anniversary
Society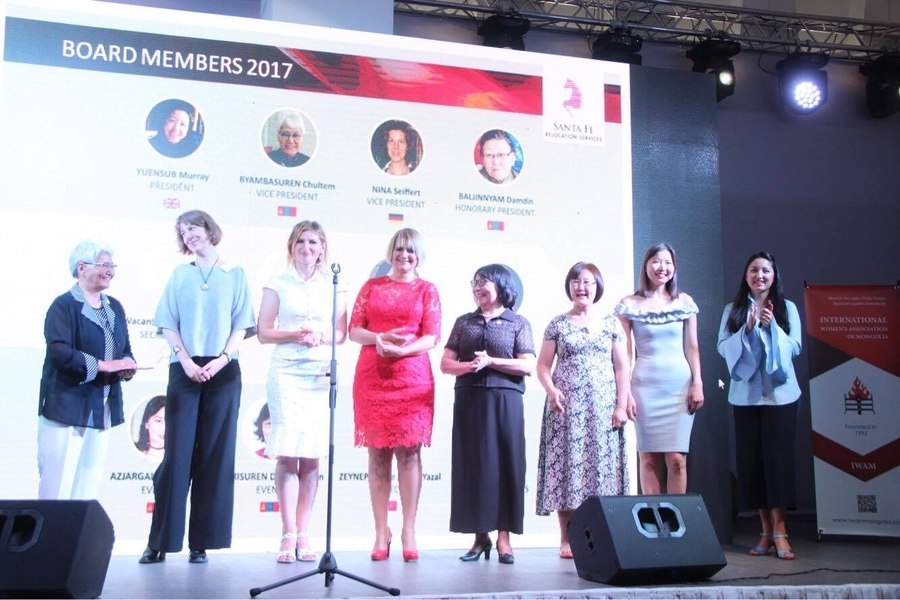 Ulaanbaatar /MONTSAME/ Last week, the International Women's Association of Mongolia (IWAM) celebrated its 25th anniversary. The union of madams from different countries for humanitarian purposes and uniting powers for conserving cultural and traditional values, as well as for improving the understanding about each other's culture, history and economic and social needs, was established in 1992.

In the course of the past 25 years, the association has made its contributions to bettering conditions for those in need, including the disabled, single mothers and people in poverty. IWAM has some leisure time clubs for Mongolian language course and horse riding, so that the women from other countries working in Mongolia can feel at home.

The Board of IWAM consists of the founder and president Yuensub Murray (UK), founder and honorary president D.Baljinnyam (Mongolia), Vice president Ch.Byamba (Mongolia), second vice president Nina Seiffert (Germany), treasurer G.Nomin (Mongolia), vice treasurer Tonga Katyush (Mongolia), membership manager Silvija Grendiene (Lithuania), events manager D.Darisuren (Mongolia), project manager Zeynep Kadire Sayim Yazal (Turkey), public relations manager Anna Kuhn (Kazakhstan) and events manager D.Azjargal (Mongolia).

The ceremonial reception of the 25th IWAM Anniversary was held in the ballroom of Holiday Inn Hotel of Ulaanbaatar. "Our association of the embodiment of what women can achieve when they are united. We have no financial support from outside. I know what it is like to live in a foreign country. Therefore, four women initiated to establish IWAM. We have been acting as a bridge connecting international women, who chose to live in Mongolia on business or came here following their husbands with Mongolian women", shared Ms D.Baljinnyam, the Honorary President.

The door of IWAM is open for every woman who desires to be a part of this all-woman platform.

B.Amarsaikhan