Construction projects during the COVID-19 pandemic
Ulaanbaatar
The newly appointed administration of Ulaanbaatar city has made valuable contributions despite the pandemic crisis.

Construction of schools and kindergartens for children
To create the conditions for schools to have a more positive impact on children, the city authorities focused on increasing the number of schools and kindergartens and bringing them up to standard.
Over the past year, eight new schools and an extension building for one school were commissioned in the capital city. 23 new kindergartens and extension buildings for four kindergartens were also commissioned.
Road construction and ger district redevelopment
During peak hours, traffic congestion increases which largely contribute to air pollution in winter. To reduce traffic congestion, the administration of the capital city has carried out various works over the past year to expand the road network and redevelop ger districts.
As of November 4, 2021 the following construction works have been made:
- 20.9 km of new roads at 16 locations,
- 32.6 km of bicycle paths at 8 locations,
- 577-meter-long bridges at 2 locations
- 26,736 sq.m of pedestrian paths at 12 locations,
- 45,000 sq.m road patching on 176 of the city's main and secondary streets, 120,000 sq.m of roads in ​​ger districts, 20,000 sq.m road markings, 101 u / m bridge expansion joint, 20 u / m reinforced concrete bridge, and 198 m drain lines have been constructed.
Ger district land redevelopment projects can only be implemented if the land and real estate owners, the private sector, and the capital city agree on a tripartite agreement. During the implementation of the project, 2,073 units of land were vacated and 10,740 apartments were commissioned. As for the past year, 174 units of land have been vacated and 453 apartments have been commissioned.
Morning Ulaanbaatar
The 'Morning Ulaanbaatar' project aims to create streets that are car-free during certain times. One of such streets were opened on Tourist Street, which has received appreciation from not only the youth but also by the general public.
The street is open from 6 am to 11.30 pm, and the number of customers and income is gradually increasing. The Governor of the Capital City instructed the corresponding officials to make the 'Morning Ulaanbaatar' street a standard in the capital city and work towards opening morning streets in many other locations in the future.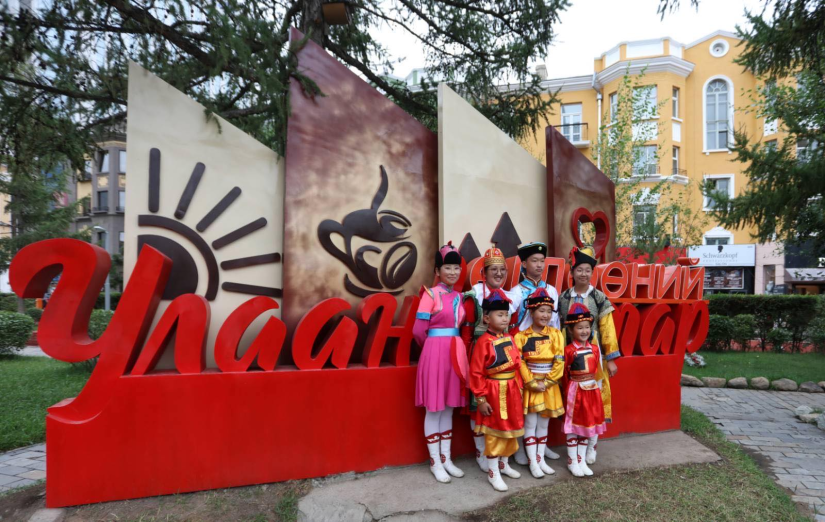 Statistics
Total population of the capital city: 1,499,140
Total households: 414,292
Total population living in ger districts: 751,157
Total households in ger districts: 208,049
Number of households willing to move into apartments according to a survey in September 2021: 9,342 households
Percentage of citizens involved in survey who wish to move into apartments: 87.4%
Terms for purchasing an apartment:
Rent to own: 42.2%
Exchange of real estate (land) for an apartment: 29.5%
Citizens' criteria for purchasing apartments:
Near schools and kindergartens: 50.3%
Near a bus station: 42.5%
Affordable price: 37.2%
MEDIA RELATIONS DEPARTMENT OF THE GOVERNOR'S OFFICE OF THE CAPITAL CITY