'Dream Fields' project launched in Darkhan-Uul aimag
Sports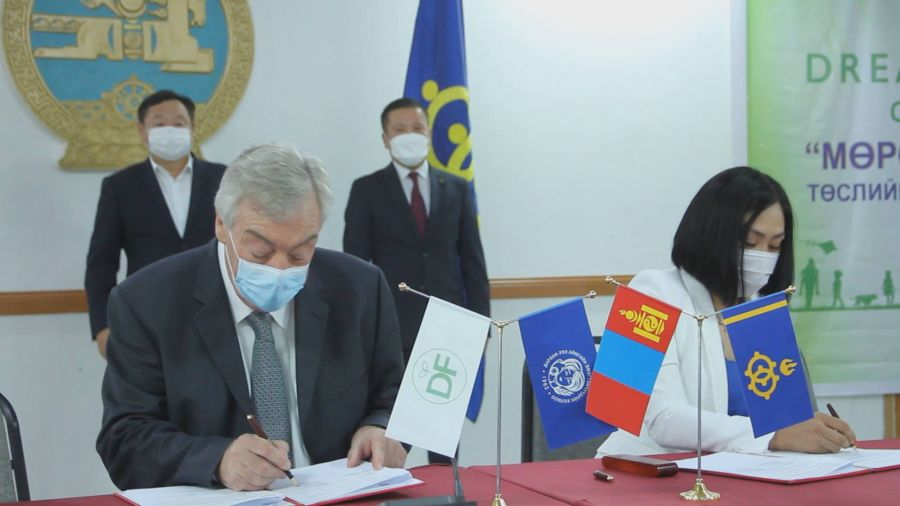 Darkhan-Uul /MONTSAME/ At the initiative of Darkhan-Uul aimag's women's council, 'Dream Fields' project was launched on August 18 in partnership with the Asian Football Confederation (AFC) with the signing of the project cooperation agreement by the two sides.
Chair of the aimag's local council S.Nasanbat, deputy governor of the aimag B.Javkhlan, head of the aimag's women's council Ts.Ganchimeg, and AFC adviser, Director of Dreamfields LLC Colin Gibson attended the project launching ceremony.
As part of the project, which had been postponed due to COVID-19, a stadium in the 3rd bag of Darkhan soum will be renovated and put into regular operation for recreational activities of children and youth.
Deputy governor of the aimag B.Javkhlan said during the project launch that the aimag's local government is ready to cooperate with the project team by providing necessary support.
Moreover, the four-year project will also aid the development of local children through sports and women's empowerment.