Online symposium for Mongolian veterinary sector organized
Economy
|
Agriculture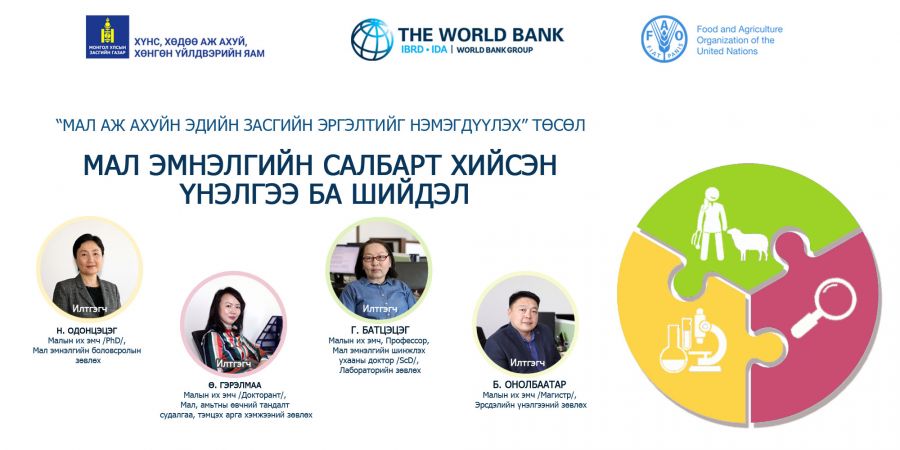 Ulaanbaatar/MONTSAME/. About 300 veterinarians from all across Mongolia and working in all disciplines of animal health services participated in the 2-days online Symposium of the Livestock Commercialization Project (LCP) on April 14-15. The symposium was organized by the Food and Agriculture Organization (FAO) who is acting as Technical Service Agency for LCP.
Participants were offered 20-minutes presentations by national experts and heads of the department of the General Authority of Veterinary Services (GAVS) and director of State Central Veterinary Laboratory (SCVL).
The Symposium was opened by Dr Ganzorig, the newly appointed Chief Veterinary Officer of GAVS. Next, three consultants contracted by FAO presented their assessment findings and recommendations on current animal disease surveillance programs, the veterinary diagnostic laboratory capacities, and training and re-licensing of veterinary professionals
.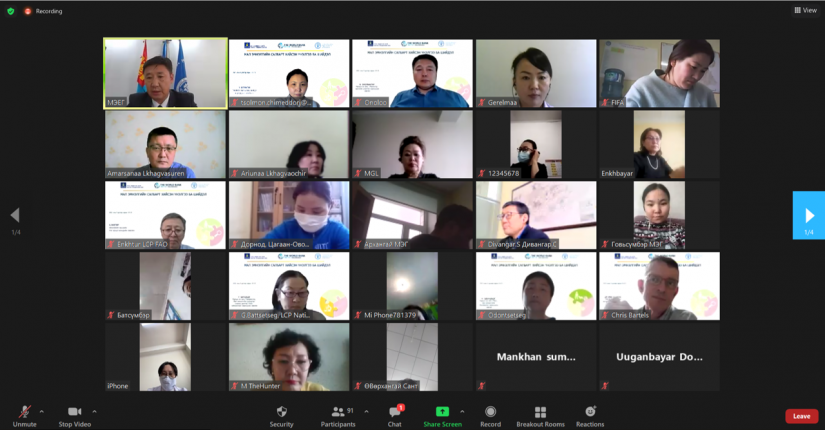 On the second day, GAVS took the floor to outline future changes to GAVS programs based on the findings of the consultants. These included innovations to animal disease surveillance such that surveillance becomes an integrated and continuous activity covering the whole of Mongolia and supporting the decision-makers with real-time and accurate information. It discussed the draft of the framework and strategy of the veterinary diagnostic laboratory network. These will form the basis upon which this Network will be upgraded under the LCP. And it outlined a recently started pilot where private veterinarians will conduct clinical examinations of herds they are visiting for vaccination, deworming, or disinfection. The results of these herd examinations will support Soum epidemiologists to report on the animal health situation in their area. That will allow Central GAVS to have more information to support decisions on disease control and improving animal health.
After each presentation, participants were given 2 propositions using the software tool Mentimeter. This approach of interaction between the presenter and the audience gave the presenter an immediate and good understanding of the opinions of participants. The Mentimeter results were further discussed during the second half of each day's session. However, with hundreds of participants, it was not feasible to address all the questions. On April 21, an open online session will follow-up on outstanding questions.
With the Symposium successfully concluded, the animal health component of the LCP is moving from the assessment phase into the implementation phase. The success of this online Symposium has proven that despite severe restrictions in the physical outreach of this project, it is very possible to create an online platform to actually reach all corners of Mongolia. FAO will continue to support the approach of sharing and discussing the findings and results of the LCP with stakeholders.