Photo album telling 36-year history of Ulaanbaatar city launched
Art & Culture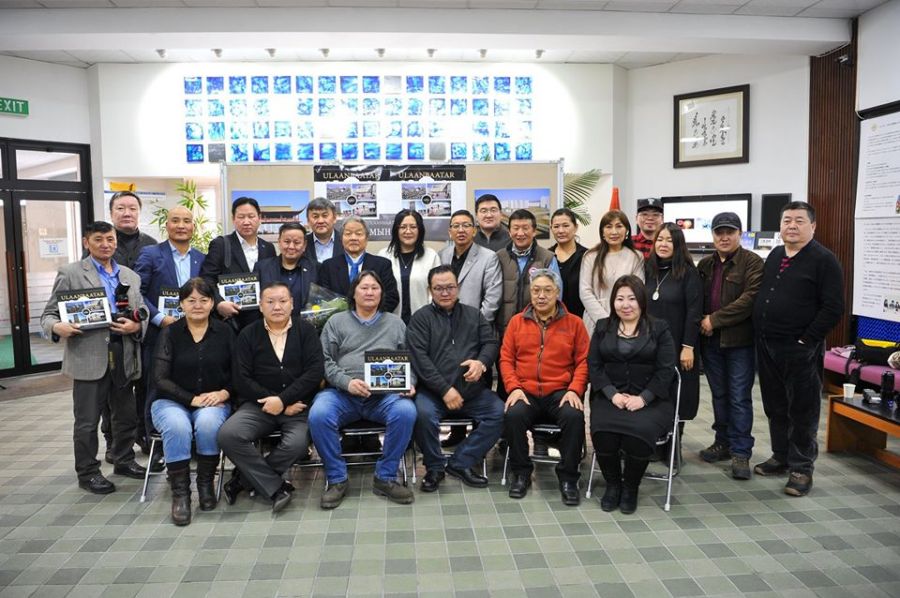 Ulaanbaatar /MONTSAME/. A photography album 'Ulaanbaatar - 1983' by Japanese photographer Sugiyama Teruzo launched today, January 15 at the Mongol-Japan Center in Ulaanbaatar city.

The album contains 223 photos displaying the 36-year history, everyday lives and changes of the capital city of Mongolia since 1984 until recent times.
At the launch event, the Japanese photographer Sugiyama Teruzo reminisced about his very first visit to Mongolia in summer of 1983, saying "I was welcomed by a unique view of a peaceful city of the Mongolian People's Republic, that I had never seen anywhere before."
"Until 1984, when a photography project for cultural heritages was launched with support from UNESCO, taking photos of historical and cultural monuments were not allowed." he said. In scope of the project, photographer Sugiyama Teruzo published a four series of photo album titled "Cultural Heritages of Mongolia". Since then, he took various of photos in Mongolia during a number of his trip of Mongolia for more than three decades.
Besides his new work - the 'Ulaanbaatar - 1983' photography album, photographer Sugiyama Teruzo has published following photo albums about Mongolia during his career.
"Mongolian painting" /Photos of Mongolian religion/ 1987
"Fine arts of Mongolia" 1988
"Monasteries in Mongolia and Architecture" 1990
"Mongolian sculpture art" /Sculptures of Buddhist deities/ 1990
"Hidden Treasures of Mongolia" 1996 and,
"Religious Art of Mongolia" 1998
In 2007, photographer Sugiyama Teruzo received the Order of Polar Star from then Mongolian President.