Renovation for Erdenezuu Monastery completes
Art & Culture
Ulaanbaatar /MONTSAME/. The Ministry of Environment and Tourism reports that the project on enhancing the services and restoring the exhibits of Erdenezuu Monastery has completed.

In the framework of the project with financing of MNT 100 million, the monastery's 108 stupas and walls were repaired, and LED lights were installed for the 'Gol Gurvan Zuu' Temple, stupas and walls alongside improving the exterior decoration. The ministry considers that with this, the increasing number of tourists that visit the Erdenezuu Monastery will be able to travel in comfort.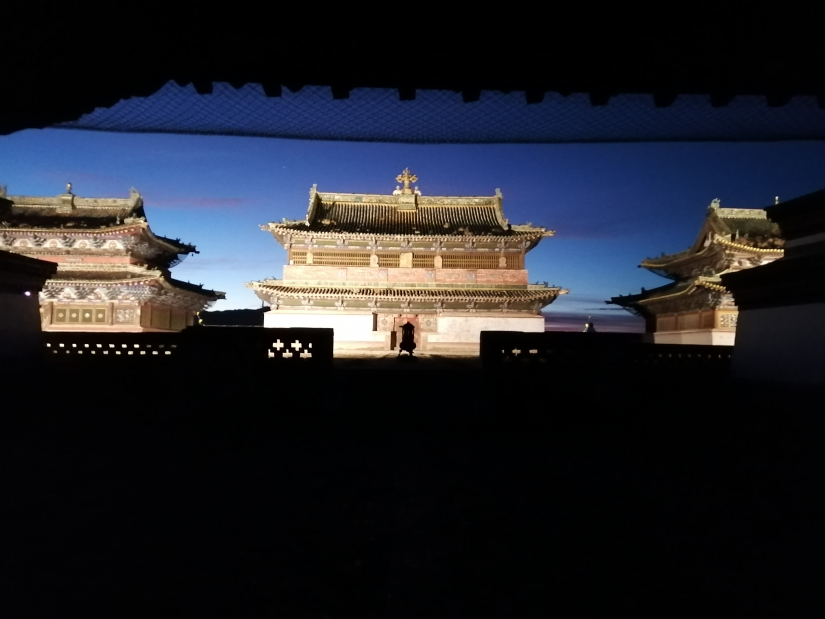 In 1580, Prince Avtai Sain Khan and his brother Tumenkha met with the third Dalai Lama, and was recommended to restore an old temple of Kharkhorum city when they promised to establish a monastery in the country. As per his recommendation, the old temple that was restored in 1585 is the Gol Zuu temple of the current Erdenezuu Monastery.