State Secretary D.Davaasuren attends Forum of Developing Country Investment Negotiators
Politics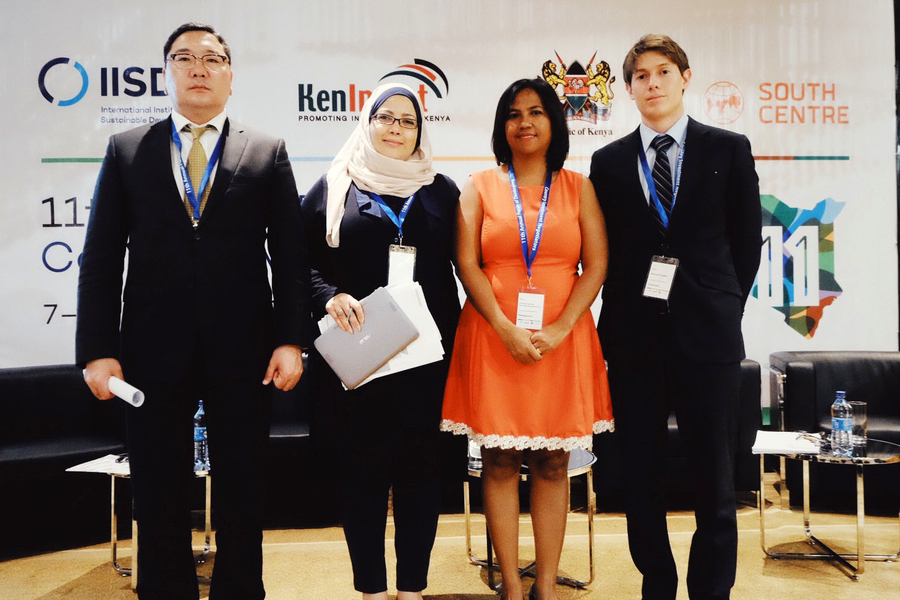 Ulaanbaatar /MONTSAME/ State Secretary of Ministry of Foreign Affairs D.Davaasuren participated in the 11th Annual Forum of Developing Country Investment Negotiators which is being taken place on February 7-9 in Nairobi, Kenya.

The forum brougt together representatives from over 70 organizations including governments and policy research institutes.

The State Secretary attended a meeting on pressing issues for developing countries in establishing bilateral agreements and he discussed and exchanged views on similar challenges and difficulties facing to Mongolia and ways to tackle them.

He also presided a meeting under the theme 'Challenges in formulating international investment agreements and policy and decision making'.

During the forum, State Secretary Davaasuren met Elizabeth Tuerk, Chief of Section on International Investment Agreements, United Nations Conference on Trade and Development (UNCTAD). He expressed gratitude to the UNCTAD on rendering support in formulating model investment agreement of Mongolia and noted Mongolia's willingness to continue the process. The sides agreed to collaborate in capacity developing of Mongolian specialists.

The State Secretary also met Nathalie Bernasconi, Head of Economic Law and Policy Program of International Institute for Sustainable Development and he requested her to organize trainings in upgrading ability of investment agreement developers.

B.Batchimeg